One-Off Reds
We believe that winemaking should be a forward journey in which the boundaries of convention are constantly challenged, and that the consumption of wine should offer new experiences to those who like to enrich their palates and stretch their minds.  The Santa Ynez Valley's unique multi-climate layout enables us to grow so many different grape varieties that we would be short changing all of us if we didn't follow this path.  These one-off reds are unique expressions that intend to surprise and provide delightful new encounters.
Vintage Notes
2019 Songs Without Words

This elegantly dressed devil possesses the persistent energetic, typical of Happy Canyon Cabernet, with immense depth and power gained from three years in barrel.

I am told this is classically Sanguis Cabernet Sauvignon.  Since we've only made a handful of CS-bottlings, I don't know what that means, but since it was accompanied by an "mmmmh!", I reckon it's a good thing.  Happy Canyon, and specifically, this beloved low-yielding block of old head-trained vines within the tiny AVA, enable us to make wines of pedigree, elegance, a persistent energy, and combining red and blue notes under the sun.  While there is plenty of power, this is an elegantly dressed, silky devil, rather than the brawny California cowboy type.  Delicious even now, but will age gracefully for a decade and a half or more.

Vitals: 94% Cabernet Sauvignon with fractions of Syrah and Grenache co-fermented, raised in 50/50 new/seasoned Ermitage Cigar barrels for 38 months after extended less contact

Food: If the weather is warm, bresaola with a fennel-arugula salad (check out Caputo's Deli & Market in SLC for responsibly-sourced options).  During the colder months, a hardy stew.

Music: Cow Song, Meredith Monk \\ East, Psychic Ills \\ Musica Ricercata No. 7, Gyögry Ligeti, Khatia Buniatishvili \\ The Games: Spaceship, Meredith Monk & Bank on a Can \\ A Calf Born In Winter, Khruangbin \\ Friday Afternoons in the Universe, MMW \\ Eighty-One, Miles Davis \\
2019 The Poet's Hour

What it is: Majority inky-dark Petit Verdot, complemented by playful Cabernet Franc, both from Two Wolves Vineyard, on a mesa above Happy Canyon, 35% whole cluster fermented.
What it's like: Petit Verdot exudes its dark feminine charm, like a gentle warm night, perfumed by a breeze blowing up the canyon, carrying a whole spice bazaar and Anouar Brahem strumming the oud to your porch. It's 4am, the darkest and quietest time in a 24-hour period, and you kneel there at the delta, the alpha, and the omega, your lover stroking your head is smiling down an "it's alright darling" smile and says "are you ready?" You are.
Food: The suave, seductive nature of this wine begs for middle-eastern stuff – shawarma, kofta or falafel, hummus, toasted flatbread, olives and their oil, all those other dips, a tomato-cucumber-celery salad.
Music: Dark is the Night, Ry Cooder \\ Le Belvédère Assiége, Anouar Brahem \\ Light as a Breeze, Leonard Cohen \\ The Poet, Ryan Bingham \\ Esa Porfiada Fe, Jose Laralde \\ Sahira, D'Gary \\ La Nuit De Jeux, Anouar Brahem \\ Amerika, Jaco Pastorius Big Band (Birthday concert)
2018 Songs Without Words

Rather than a bare-chested tan Brad Pitt or Jason Momoa, showing off the muscle and brawn that is typical of Napa Valley wines, as a person, this would be a handsome lad like Timothee Chalamet, wearing an impeccably-tailored, gray Paul Smith flanel suit. Cabernet Sauvignon has been in our roster since 2007 as a component, but became a focal point varietal when my long-time friend and vineyard collaborator Ben Merz introduced me to an irresistible steep hillside planted to 20+ year-old, head-trained, Tocalon-2 cuttings (…checked all the boxes). Given Sanguis' anti-establishment roots,making Cabernet still feels a little strange, but this block, which just kind of does what it wants, gives us fruit that enables a version of the noble varietal with more energy, transparency, and the kind of whimsy that is the crazy-patterned breast pocket liner of Timothee's Paul Smith suit – a flash of energy in what might otherwise be a predictable experience…

Vitals: Time was of the essence, and this composition of 90+% Cabernet Sauvignon and 10-ish% Petit Verdot asked for 3 years in barrel to fully develop its delicious potential, resulting in a headybeverage that features a perfume of black/blue fruit compote, smoked meat and freshly turned earth, and exudes an energy reminiscent of walking through Fall night in a damp forest

Food: Pizza and a salad – you can go fancy, but I don't think anything works better with Cabernet!

Music: Mother's Love, Tsegue Maryam Guebrou // Je Te Veux, Satie // Beethoven Piano sonata #16: Adagio Grazioso, Friedrich Gulda // Chopin Mazurka #6, Martha Argerich (1965 recording)
2017 Halcyon Days

…not a wine for beige carpet lovers or anyone content with turkey on white bread for lunch, Halcyon Days is the sort of elegant full throttle experience that a well-designed, analog-era 2-wheeled machine with exhilarating torque can provide on a Sunday afternoon where the low hum of the motor merges seamlessly with that of one's own body and soul.

Vitals: In a somewhat classic combination, the three stars of Happy Canyon, Cabernet Sauvignon, Petit Verdot and Petit Sirah were raised for nearly 3 years in large seasoned oak to combine in a moonless-midnight-colored, vibrant show of elegant force with intoxicatingly seductive aromas. (125 cases produced)

Food: well, not a turkey sandwich. pretty much anything else will do…

Music: Halcyon Days, Two Gallants; Automation, KGLW; All at Once, Airborne Toxic Event; Caroline, J. Roddy Walston and The Business; Scarlet, Mark Lenhouse; The Poet, Ryan Bingham; Brindo, Devendra Banhart
2017 Nothing If Not A Game

This is an exotic fella who might have been a polo player in another life – elegance betrays inherent strength, succinctly in command of his own and the pony's every movement, agile, and gracefully executing each swing of the mallet in mid-stride (and yes, he has a mane more impressive than the pony's…perhaps a young-ish version of the Dos-Equis man). A combination of Petit Verdot, Petit Sirah, and a generous salting of Syrah and Viognier – the Santa Ynez Valley may be one of only a couple of places on this planet capable of such a composition.

Food: Orlando and I have a Mortadella sandwich competition going – good bread pan-fried in butter, half an avocado mashed on top, fat slice of beefsteak tomato (peppered and salted), sliced or shaved pecorino, the mortadella and a fried egg with runny yolk on top – it's a delicious mess! (vegetarians: skip the mortadella…still delicious; vegans: I feel for you!)

Music: All your favorite King Gizzard and the Lizard Wizard tunes; old White Stripes;
Nothing in the world…, the Kinks
2016 Since You Asked Kindly

Cabernet Sauvignon! This is lovely and nuanced (unlike some pricey options that impress with muscle) – Since You Asked Kindly manages to disguise it's firm structure and air of aristocracy under a bright smile, layers of a joyous playfulness, eloquent movements, and an exotic mystery, like Indian master musicians performing a classic raga.

From the warmer Happy Canyon climes of the Santa Ynez Valley, hails this classic claret-styled wine, appropriately made up of Cabernet Sauvignon and Petit Verdot, with the interloper Syrah upsetting the classic order of things:) Gently fermented on native yeasts and restfully developed in 50/50 new/seasoned Ermitage cigar (shaped) barrels for about 26 months.

Food: not a kale salad or an omelet…probably grilled pork sausages with good mustard and proper accouterments, or a classic roast chicken, or fantastic pizza.

Music: How about a Velvet Underground tribute: Some Kinda Love, I'm Set Free, Oh! Sweet Nuthin, I'm Waiting For The Man, Lisa Says, and Heroin (take 3, Matrix Tapes), Ferryboat Bill
2015 Nocturne

"Where must we go, we who wander this wasteland in search of our better selves?" (First History Man) – Into the darkness is the answer. Nocturne's almost midnight-black complexion is to be expected from this varietal, but where it gets this explosive perfume is as mysterious as the night itself – Nocturne reminds me of a convertible drive through the cool night air of olden-day Southern California, Santiago de Chile, or southern Spain, laden heavily with their aromas of night jasmine and orange blossom. A body that is round in all the right places, the sort of silky nature that betrays the varietals reputation of sheer power and force (though it does have both in spades), in an envelope of bright elan.

Grown on a mesa on the outskirts of the tiny Happy Canyon AVA in the warm eastern terminus of the Santa Ynez Valley, where Petite Verdot and its siblings are, well, happy… 100% destemmed, co-fermented on native yeasts with about 4% Viognier, and raised in 50% new / 50% seasoned 300L French Oak barrels for 25 months. Nocturne is providing immense pleasure in its current youthful state and has a long life ahead.

Food: A good-old roast chicken (not an old chicken!) with roasted carrots and beets, or braised short ribs with celery puree work equally well as a million-dollar hamburger and fries (no salad – this is pure hedonistic pleasure that should be fully embraced. We can return to kale, gingko berries, and kombucha tomorrow).

Music: The Smell Of Incense, The West Coast Pop Art Experimental Band; Fear & untitled 06 I 06.30.2014, Kendrick Lamar; Cello Suite No. 1 from the Red Hot + Bach compilation; Damn right I'm Somebody Pts. 1&2, James Brown's Funky People; any of the Chopin Nocturnes, ideally played by either Nelson Freire or Martha Argerich; And The Wind Cries Mary, Jimi Hendrix
2014 Acacia Thorns

I love the fact that Benjamin Britten wrote something called 'The Young Person's Guide To The Orchestra', and Prokofiev 'Peter And The Wolf'. Both expose the base elements of the orchestra and simultaneously bring together the whole thing in a way that is incredibly sophisticated. Like Duke Ellington, Britten, and Prokofiev, who shine the spotlight on oddballs like the clarinet, tuba, or bassoon, Acacia Thorns singles out two grape varieties frequently overshadowed by their more well known brothers and cousins: Petite Sirah and Petite Verdot. However, there is nothing petite about this – it is dark as the moonless night, and equipped with Atlas' strength. Currently, that raw power turns to lovely, and fun with at least 24 hours of air, and really showcases it's sophisticated sides by day three or four. Born to challenge and to reward patience, I think that drinking Acacia is what riding a wild horse must be like…

Food: Venison, rare, with huckleberry compote, sweet potato gratin, and a green salad. If no venison is handy, most other game – even birds – will do. If not a meat eater, something like mushroom lasagna. And of course every "commanding" bottle like this is a perfect partner for pizza made by caring hands.

Music: Four from 'Tinariwen': Tiwàyyen, Ténéré Tàqqàl, Nànnuflày, Fog Edaghàn; Three From John Fahey: Revelation On the Banks of the Pawtuxent, 101 Is a Hard Road to Travel, Poor Boy (Peter Lang's version); Two from Howlin' Wolf: Smokestack Lightnin', No Place To Go (You Gonna Wreck My Life); One from Sinead O'Connor: I Am Stretched on Your Grave. And One from Benjamin Britten: Playful Pizzicato (Simple Symphony No. 4)

Details: 57% Petite Sirah from an old block at Stolpman, and 45% Petite Verdot from Two Wolves near the Happy Canyon AVA, 100% destemmed, fermented on native yeasts, and raised in about a 50/50 mix of new and seasoned 300L hogs-head and cigar-shaped barrels for about 2 years. Acacia Thorns will come into its own in about 3 years and shine brightly for 15+ years thereafter. If drinking early, decant for 24 and taste over 3-5 days…it gains complexity each day
2013 My Soul Is Rested

My Soul Is Rested is a wine in the manner of the sea, an exercise in opposites: there is an immense core of darkness, and the constant reflection of light; changing all the time, it is both salty and sweet. Dense and light, it clings like morning mist, and just moments after the sun comes up disappears without a trace. A wild child – Jaco Pastorious channeling Jimi Hendrix, Ravi Shankar and Ustad Alla Rakka "trading fours", or Ziggy Stardust, "not sure if boy or girl" – completely structured, but equally wild.

Food: Flank Steak, medium rare, sliced; root vegetables (roasted, braised, grilled – whatever, so long as they're cooked to where the starches caramelize); that would be the first choice, but anything that can stand up for itself will work, including dark chocolate (I'm generally not a red wine chocolate fan, but it works here – in this case, serve at cellar temperature and use smaller glasses).

Music: Stephen Yerkey's "I just Haven't Laid Down Yet"; naturally: "The Unofficial Ballad of Story Musgrave" from Mark Lemhouse; Jaco Pastorious' "Slang" and "Okonkole Y Trompa"; "Song of the Sea" by Ethiopian pianist Tsegue-Maryam Guebrou; Pearl Jam's "I'm Open".
(NV/multivintage) Work

What?! Possibly a bold decision regardless, and maybe especially in a time when the word "terroir" is ever-present in the language of wine. Making a non-vintage wine may seem downright anarchistic in today's age. A passage from the late economist John Maynard Keynes is a fitting description of the age that we really live in – Keynes is speaking about having reached 'the third degree': "…those newspaper competitions in which the competitors have to pick out the six prettiest faces from a hundred photographs, and where the prize is awarded to the competitor whose choice most nearly corresponds to the average preference of the competitors on the whole; so that each competitor has to pick, not those faces which he himself finds prettiest, but those which he thinks likeliest to catch the fancy of the other competitors, all of whom are looking at the challenge from the same point of view… we have reached the third degree where we devote our intelligences to anticipating what average opinion expects the average opinion to be." Champagne, where blending vintages is a commonly used means to achieve an ideal balance, may serve as the right reference point: 'Work' is a composition of the three loveliest Grenache-based barrels from the 2012, 2013, and 2014 vintages, combining youthful energy with the grace that comes only with a little age – thus, telling the story of a place over a span of time, rather than in a single snapshot …maybe this is where winemaking evolves from still photography to the moving picture age…? However, for the foreseeable future a "short film" like this will only come out when the stars are aligned and multiple vintages play together to create something more profound or beautiful than a single year can.

Food: Something delicious!

Music: Velvet Underground, early Nick Cave and the Bad Seeds, Mozart piano concertos.
2012 Big Star

Grown in the cool hills of Santa Rita and Santa Maria, 2012 Big Star is the posterchild of Central Coast Syrah – peppery, dark, and juicy.

Big Star likes company: Go to the meat department and grab your favorite cut (flank steak would be a nice choice); the produce department might have some swiss chard or kale and fresh garlic, which would best be sautéed in extra virgin olive oil and plenty of lemon; chances are that the bakery has a crisp baguette at the ready. You're set.
2012 Luminous Flux

True Story: LUMINOUS FLUX differs from 'power' (radiant flux) in that luminous flux measurements reflect the varying sensitivity of the human eye to different wavelengths of light while radiant flux indicate the total power all electromagnetic waves emitted, independent of the eye's ability to perceive it. …and scientifically speaking, Luminous Flux just sounds cool (independent of the eye's ability to perceive it…). We might have to start a band with that name!

What is this wine like? If a bottle of wine could be Chuck Yaeger from "The Right Stuff", this is it: a tall and slender, yet muscular build, enveloped in clothes that were never in style and will never be out of it; tan skin, with just enough wrinkles to reveal this optimist's nature, stretched over high cheekbones that frame a set of piercing eyes that you could fall right into if you're not careful and which promise that anything is possible and will be done. There is the authority here of someone who actually does things.

General direction for Food: Well, a roast rack of lamb with roasted root vegetables would be a first choice; Braised pork belly over a bed of herbed beans and sauteed kale would be another…whatever it is, just make sure there's red meat and herbs involved, everything's roasted or charred and well seasoned (under-seasoned food is a crime!)

Music: a recently rediscovered and oddly commercial choice: Steely Dan's "Aja", and new favorites: Johnny Flynn (I love that man), and Laura Marling (I love that woman – she's everything Jony Mitchell ever thought she was, and more).
2011 Mule

'Oh Boy!' is a term that frequently came up during the '11 harvest – that is because it was an incredibly strenuous and stressful year to get right; there wasn't a block that we picked in a single pass – most in three, some in as many as six.

'Oh Boy!' is also a term that has come up many times since we put the wines into barrel. The first few months were worrisome (but then, nothing ever tastes right until about a year in); since then, what has emerged from them has been an incredible joy. 2011 is developing certainly as an aromatically superior vintage, and it is surprising me with its volume, body, and silky tannin structure. Acid levels are higher across the board than in most vintages, giving these wines a vibrant and somewhat tense nature – a quality for which I look in my wines, and for which I will gladly accept the nail-biter of a vintage that 2011 was.

Because 2011 was a cool vintage throughout, ripeness came late (we picked into late November). Due to that additional time on the vine, the stems lignified beautifully which allowed for higher whole cluster percentage and stem usage in the fermentations, and thereby increasing complexity and tannin structure. Also because of this, the wines are not quite as massive as vintages like '07 or '09, and certainly lower alcohol than '08. As a result, the 2011's are showing beautifully early and most of the material will be bottled within 18-26 months, rather than 24-40.

Mule is the result of multiple co-fermentations of various varietals and clones and vineyard sources, completed by a final blending of six barrels, all from different lots – making for a complex, playful individual.
2011 Infidels

The word is commonly used in religious context. We use it because the wine crosses traditional lines by combining Rhone and Bordeaux varietals, which have been kept separate from each other in most of the winemaking world with a near-religious commitment. But hey, this is California – we can do whatever we want.

The blend will always change from year to year; in 2011 it is Cabernet Franc, Syrah and a bit of Grenache. Like similar blends that we have made (most recently '10 Couture and '09 Gravity) this wine is serious but playful, beautifully floral with a dark side; elegant and racy – a joy.
2010 Couture

The late Alexander McQueen said: "There is no better designer than nature".

A fine suit or dress, a well made pair of boots – these are the things that fit like a glove; things we may not really need but we want because somebody took great care in making them, imparting their sense of style, beauty and humor, and composing material, color, cut and craftsmanship into a thing both practical and desirable, that is always greater than the sum of its parts.

That best of all designers, nature, made this wine; my job was merely to assemble the individual parts the way they seemed to want to go together.

Cabernet Sauvignon, Syrah, Grenache, and Viognier all require somewhat-to-significantly different climates to do their best work. This is possible in the Santa Ynez Valley with the cool Santa Rita Hills to the west and warm Happy Canyon area only 20 miles to the east between which there is usually a 20F degree difference on the average summer day – a winemaker's playground. 

Note that we have changed the appellation on all of our labels from the very generic 'California' to (the only somewhat generic) Santa Barbara County appellation – owing to the fact that since 2009/10 we grow the raw materials in custom-planted vineyards where we hold long-term leases, all of which are located in the county. And because we believe that Santa Barbara county is one of the world's optimal growing regions, capable of consistently achieving greatness.
2009 Some Poets

The last of the Syrahs from 2009 – Bien Nacido, Watch Hill with a bit of Viognier. There are layers of exotic stuff here, which only seem to emerge after considerable time in the dark and mysterious place that is a wine barrel – maybe what's inside starts to work that much harder to make itself so appealing because it has decided that its time to get the hell out of there and show itself to the world? I don't know.

Like the body of an athlete – where things are not only in correct proportion but you know they are so for a purpose – this wine strikes me as the most succinct of the '09s that we produced. As all wines from that vintage, it packs a rather solid 'punch' but remains light on its feet – like the rare athlete who make incredible effort look downright easy.

Composition: Syrah (about 15% whole cluster) co-fermented with 8% Viognier and Roussanne, and brought up in mostly certified pre-used™ and a couple of new 300L French oak barrels for 36 months. About 200 cases bottled. Unfined and unfiltered.

Note that we have changed the appellation on all of our labels from the very generic 'California' to (the only somewhat generic) Santa Barbara County appellation – owing to the fact that since 2009/10 we grow the raw materials in custom-planted vineyards where we hold long-term leases, all of which are located in the county. And because we believe that Santa Barbara county is one of the world's optimal growing regions, capable of consistently achieving greatness.
2009 Six White Horses

So as we've custom-planted the 28-or-so acres that we now farm for all of our 'raw material', it was inevitable that we would need to gradually give up some of the acreage contracts in the existing vineyard blocks that we had been farming prior to 2008.

'Six White Horses' is thus the follow up to the 2008 'Endangered Species' and a reference to the fact that this is the last in a row of Syrah-based wines that we were able to coax from vineyards like Watch Hill since 2004-:(as they say in emails these days…

What makes the parting even more difficult is the fact that, other then the 2005 Kubernetes, this is surely the best that this block has given us (as if it knew, or something).

The resulting wine is unapologetically Calfornia Syrah that reminds me of some of the delicious wines that Steve Edmunds made from the Durrell Vineyard in the late 80's / early 90's, which showed that there was the potential for greatness in California Syrah with its own stamp, and which partially inspired me to start making wine in the first place.
2009 Levity

Part 1 of the two-part edition.

The fact that everything has an opposite holds an inexplicable but understandable attraction for all of us. Too much wine these days seems to strive toward a singular ideal at the sacrifice of variety and downright opposite examples of beauty. While there can undoubtedly be depth, Grenache is by its nature like a fun loving, lighthearted and playful person – a female person to be more specific: beautiful, temperamental and sometimes a little difficult to understand (I'm clearly not the first to draw that analogy).

At times that character seems to want a small amount of balancing support from its darker more serious brother, so as not to delve into the realm of irrational exuberance – so was the case in 2009 – but ultimately the lighthearted playful personality is what remains most enthralling about Grenache.
2009 Gravity

Part 2 of the two-part edition.

The fact that everything has an opposite holds an inexplicable but understandable attraction for all of us. Too much wine these days seems to strive toward a singular ideal at the sacrifice of variety and downright opposite examples of beauty.

Syrah and Cabernet are both by their nature dark, brooding and serious, like the unknown hidden in the very earth beneath our feet – qualities that are fully embraced around here. These two are ideal partners, like friends that are cut from the same cloth in their fundamental nature, yet have their own distinctive personalities.

Ultimately it is the mystery in their darkness that makes them so intriguing.
2008 The Prophet

This is a 'McQueen' wine – both Steve and Alexander are heroes of style and masculinity. 'The Prophet' embodies those ideals with much as much gusto as the two men went at life and their work. The wine is yet another 'first effort' – this one from a Syrah block which we planned and planted (also in 2006) with the folks at the Bien Nacido Vineyard, and which has been tended to by the hands of the exceedingly capable Chris Hammel.

Yields were about a quarter ton per acre, and despite that 'manageable workload', this was the last fruit to be picked in 2008, on October 17th, which for that year was late – it was cold, it was windy, the vines were tired, most of the workers had left for their vacations in sunny Mexico, the flavors were slow in coming, the tannins still had to soften. Things were looking bleak and it was a time to be tempted by a wrong decision driven by a desire to finally get done with the vintage. Avoiding the temptation, by the time we did finally pick, these were the ugliest looking Syrah grapes I've ever harvested (the skins of these grapes looked like Yoda's skin turned black) – but as usual, the ugliest grapes make the best wine.

Not for the faint of heart, the Prophet is a massive wine that will probably age for well beyond 20 years and it has that mysterious dark charm, elegance and sophistication that makes Syrah entirely irresistible to this winegrower. [140 six-pack cases produced from 4 acres]
2008 Polly Anne

After 2007 – 'the vintage of a century' – 2008 may be in a somewhat unfortunate competitive position. Ultimately, though, I love 2008. The wines are generally more 'showy' at an early age, possess very distinctive, and friendly personalities and currently display a lot of forward power and finesse, and aromatics that simply jump from the glass.

From all the songs about him, it seems that John Henry's real driver was the woman (Polly Anne) who ultimately had more strength than he did and finished the job on the railroad after he'd worked himself to death. Grenache, which is decidedly feminine in its primary qualities too often seems to take the backseat the big brother, Syrah, in comparative strength assessments – I disagree!
2008 John Henry (RIP)

The steel driving man who met his maker by pursuing his life passion and by way of his resistance to give into technology and progress – 'the way of the machine'.

Progress is good but I hate the seduction that technology brings with it (easier, faster, less labor intensive) – some may be good but much is bad for our quality of life and for the products we create (if we're still creating actual products at all, that is…). Most methods we employ at Sanguis are 'antique' by just about any measure, and while striving for constant improvement I follow a philosophy that relies on basics rather than the fancy. So John Henry is an homage to hard work, simplicity and the good [physical] life. It's also a tip of the hat to an unapologetic, broad-shouldered, sun-tanned masculinity that always maintains a balance of self-assured style, good manners and humility (much of which also seems to have gone amiss with the advent of technology in these fast lives of ours).

There is a bit of everything in this wine – Syrah (three different clones from as many different vineyards), Grenache from two different vineyards, Cabernet Sauvignon and (of course) a tiny bit of Viognier. Everything was co-fermented with everything else – making this wine was like an old-school block party, giving this wine a certain"je ne sais quoi" (which is unusual for a guy). [440 six-pack cases produced from about 5 acres].
2008 Endangered Species, Acts 1-3

After 2007 – 'the vintage of a century' – 2008 may be in a somewhat unfortunate competitive position. Ultimately, though, I love 2008. The wines are generally more 'showy' at an early age, possess very distinctive, and friendly personalities and currently display a lot of forward power and finesse, and aromatics that simply jump from the glass.

Endangered Species is so called because it is the second to last vintage in which we farmed most of the vineyards that went into it. I love all of these vineyards and what they've given us, and giving them up was a hard call to make. However, if there is no change there is no progress.

Endangered Species is well endowed but carries the kind of balance I always strive for. It's forward personality makes for an approachable quality, even in its youth, but I expect this wine to age and develop for a decade or more.
2007 The Oracle Of Delphi

2007 is a vintage that made both vineyard managers and winemakers look pretty good. No worries and drama throughout the growing season, able to pick seemingly 'at will' and pretty much textbook fermentations.

This is our homage to the Northern Rhone Valley, albeit a wine that is also completely unapologetic about its California origin. It is the third Syrah from our two coolest (and favorite) Syrah vineyards – Bien Nacido and Watch Hill – to undergo the 40(+) month barrel program. The Oracle represents the qualities I love in Syrah: the dark, brooding qualities that take time to unfold in the glass, and the strength of character that would be almost too forceful, were it not for all the underlying mystery and charm.
2007 The Devil & The Deep Blue Sea

These combinations of Syrah, Cabernet and Grenache really work for me (and a little Viognier in just about anything seems like a good thing – like food and salt)..

Again, 2007 is showing to evolve very slowly and so we've left this one in barrel for 10 months longer than it's 'sort-of-sibling', the 2006 Infidels. The ratios here are different and the blend consists of essentially three lots that were cofermented (Syrah-Cabernet; Grenache-Syrah; and of course Syrah with Viognier) – something that I am doing more of with each vintage.
2007 Las Mujeres

2007 is a vintage that made both vineyard managers and winemakers look pretty good. No worries and drama throughout the growing season, able to pick seemingly 'at will' and pretty much textbook fermentations.

In 2007, one of the two Grenache vineyards we farmed gave us the kind of stuff that deserved to be a near-stand-alone. We're believers in creating complexity through blending and co-fermenting, and thus most of our wines consist of multiple clones or varietals – So also with this one: co-fermented with a small-ish percentage of Syrah and a tiny amounst of Roussanne and Viognier, this wine has the lovely spicy aromatics and ample density without being the least bit weighty – the qualities that define Grenache.
2007 Backseat Betty

2007 is a vintage that made both vineyard managers and winemakers look pretty good. No worries and drama throughout the growing season, able to pick seemingly 'at will' and pretty much textbook fermentations.

My only worry for the vintage is that it would be almost too well behaved and lack personality. So, in '07 more than any other year, I felt that creativity in blending, to introduce more character were of the highest priority. Backseat Betty is the first of four blends we'll bottle from this vintage, and while probably the most forward of the bunch, it unfolds at a glacial pace. At this early stage the wines show best when decanted for 24-48 hours.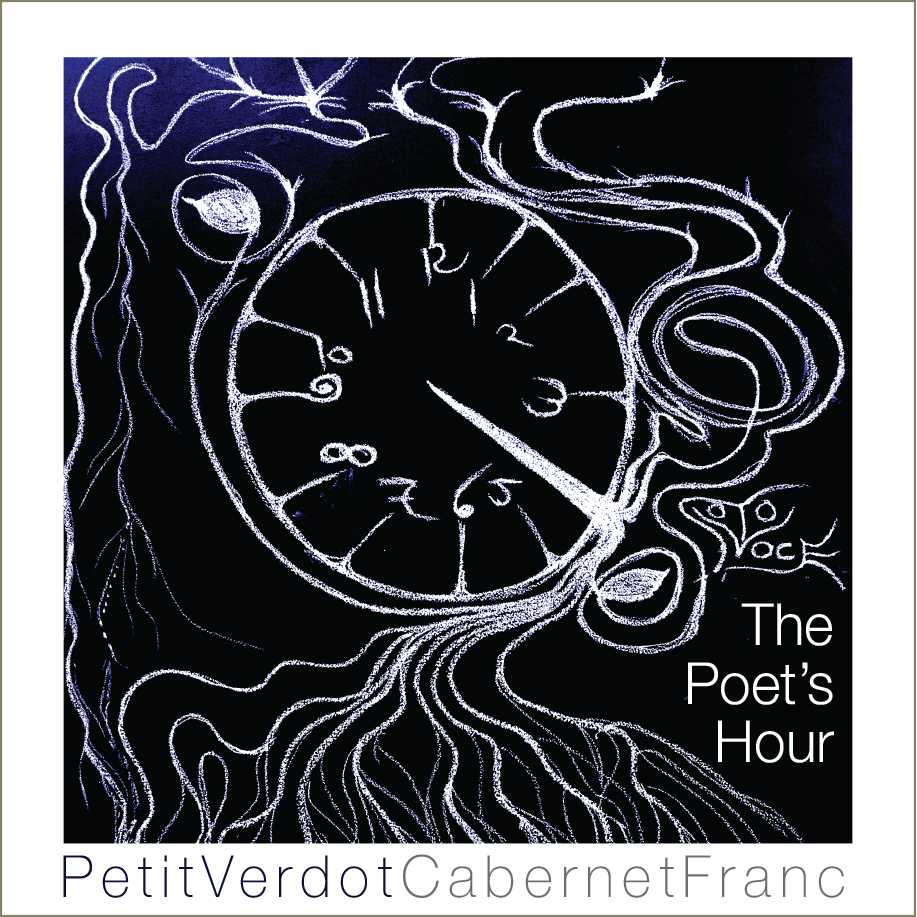 ---