The Highlands
The newest addition to our annual lineup, The Highlands is a tribute to our love for the playful character of Cabernet Franc, and the purity of which Cabernet Sauvignon is capable.  Ideal growing conditions for these two and their occasional supporter, Petite Verdot, exist in the warm eastern part of the Santa Ynez Valley, which are the foundation for wines of exceptional perfume, body and structure.
Vintage Notes
2020

What it is: equal measures of Two Wolves Cabernet Franc and Watch Hill Grenache 45% whole cluster fermented, and interwoven with a small amount Roussanne. (the core-barrel of this wine was named after Monsieur Gustave in Grand Budapest Hotel – I love how it lives up to both his flamboyant, yet exacting character, and his integrity, patience, and loving care…a bit of eau de panache, darling?)

What it's like: What the air in Paris should always be, and rarely is. You're on your way through a perfumed Springtime park with Parisian musicians and Parisian children playing, the way only they can; newspaper under your arm, you're wearing a good hat and feeling smart. Your lover is waiting with a warm embrace and a kiss at the café. Life is good just now.

Food: The playful but disciplined nature of this wine makes me want a chicken roasted by a Parisian street vendor, the way only they can. Also, any manner of north-african influenced vegetable and meat dishes are going to work great…and loads of other things

Music: Minor Swing, Django (La Marseillaise) \\ Valse de Was, Jimmy Rosenberg \\ Le Crocodile, Bazbaz \\ Le Soir & Nuages, Django (Jazz in Paris #91) \\ Couleur Cafe, Serge Gainsbourg \\ J'ai 18 Ans, Rose \\ Cucurrucucú Paloma, Natalie Lafourcade \\ Valse A Rosenthal, Rosenberg Trio
2019

If recall serves, "precision candy for adults" were the words that came to mind when smelling what we finally settled on as this 2019 The Highlands composition. I am in love with the flamboyant florality (yes, that's a word now!) and laser focused mouthfeel of this Highlands edition that evokes a sense of being "up on high" where blue bells are blazing and the Aberdeen waters flow, where the clouds are at eye level rather than overhead, the sunlight radiant, and the cool air vibrant, where the mind is clear and the heart free to breathe.

Vitals: Cabernet Franc complemented by Petit Verdot (both from Two Wolves vineyard), and Grenache from Watch Hill vineyard, co-fermented on native yeasts and raised on their lees for much of the two years in seasoned large format oak barrels. (145 cases produced)

Food: We make this quinoa-chicken dish that's finished with feta and dill. Sounds weird, I know, but every one of the many people who've now had it asked for the recipe after…if at least ten of you request it, I'll finally write it out and send to y'all…

Music: Up On High, Daniel Rossen; Close to Nowhere, Band of Skulls; Rolled Together, The Antlers; I'm Set Free, VU; Lord knows Best, Dirty Beaches; It's the talk of the town, Victor Sylvester & His Ballroom Orchestra
2018

The even temper of the 2018 vintage provided astonishing clarity and character in all the fruit we grow in the Happy Canyon area. 2018 Highlands' cool, charming glycerol viscosity and pure cherry smile reminds me a lot of our first Cabernet Franc outing with the Two Wolves vineyard in a 2014 wine we named French Books, but with the added layer of a Tunesian spice market. There was precious little of that wine, and we've disappointed many calls for more, as well as our own want for a few more bottles… Here's our collective chance! Predominantly Cabernet Franc, with Petit Verdot from Two Wolves, and a kiss of Viognier blown all the way from Alisos Canyon; 40% whole cluster fermented, and raised in seasoned French oak from Ermitage and Jarnac cooperages.

Food: Gnocchi with lamb ragout and wilted greens (egg pappardelle works too if no good gnocchi are to be had; and mushroom ragout is as good if not in the mood for animal)

Music: Check out this collection called Spiritual Jazz, Vol. 5, and top it off with Madvillainy 2, in honor of MF Doom (RIP!)
2017

Sharing my notes from my first tasting of this composition here would be nothing if not inappropriate. It also recalls me of walking, wrapped in warm coats, through the damply-cold Paris December-night, arm-in-arm in lock-step (to keep the cold at arm's length), sharing a cigarette (ditto). There is a French-ness to Cabernet Franc that somehow our southern California (here, the Happy Canyon area of the Santa Ynez Valley) sun manages to bring out with a degree of loveliness that might be more like an early-Hollywood version of what we – some of us – think French-ness is…I'm good with either or both. Cabernets Franc & a little Sauvignon natively fermented with about 20% whole clusters and grown up in those lovely Cigar-shaped barrels that those French people make for us…

Food: The way the French roast a chicken, properly trussed, set on your oven rack with the little potatoes and maybe some carrots positioned in a pan below to catch all those chicken drippings…and a fresh salad

Music: Mary Don't You Weep (live from Amazing Grace), Aretha Franklin; My Back Pages, The Brothers & Sisters; Rock'n'roll Suicide (live from 'David'), David Bowie; Rio, Part VIII, Keith Jarret; Comes Love, The Wood Brothers; Saint Nothing, Daniel Rossen; The Man I Love, Rokia Traoré; A million years, David Gray
2016

There is clearly some magic going on with Cabernet Franc, Sauvignon, and Petit Verdot in the tiny Happy Canyon AVA – at least that's what I like to think, but it's probably more the gentle touch of Juve Buenrostro, under whose guidance we farm a few small sections in the Two Wolves (technically just outside the AVA) and Happy Canyon vineyards. I am in love with the wines we are able to coax out of this special fruit – they are of an assertive but gentle character, stupendously aromatic, and likely to last 20+ years in bottle. Long, slow fermentations on native yeasts and some extended skin contact followed a two-year "quiet period" in seasoned French 300L and 400L oak barrels to preserve the purity and elegance of this special wine.

Food: A hearty bean stew, a great grilled cheese sandwich, or classic roast chicken, but really anything with a fatty component will work; and have a simple salad to go along.

Music: La Paloma Azul – Dave Brubeck; Le Belvédère Assiége – Anouar Brahem; Goddman You, Jim – The Felice Brothers; Teru – Wayne Shorter; The Warning (LP Version) – Don Shirley; Never Catch Me – Flying Lotus.
2015

I'm particularly excited about this new addition to the annual Spring line up! The warmer, eastside of the Santa Ynez Valley is where we picked our first fruit on September first of 2004. While Syrah grows well there, access to two sensational and expertly farmed vineyards make it clear that Cabernet Franc, Sauvignon, and Petite Verdot are the stars of this area. The Highlands combines the stature of an athlete training at altitude with the determination of Steve McQueen's blue eyes, and the elegance of an Alexander McQueen suit. Exceptional purity and charm play through all the layers of The Highlands' complex character. If it were a color, it would be the saturated blue of the Fall sky from high up on the mountain…if an animal, a panther moving through the jungle without a sound.

Food: If eating meat, something like braised shortribs with celery root puree; if not, then roasted beets or a cauliflower steak with celery root puree, toasted hazelnuts and chimichurri.

Music: The Highlands – Bob Dylan; later: Sad Eyed Lady of the Lowlands – Bob Dylan; Babylon (live) – David Gray.

Details: Culled from a modern high-density Cabernet Franc and Petite Verdot vineyard, and a super old-fashioned vineyard with 25 year old To Kalon-clone Cabernet Sauvignon head-trained vines, both in/near the tiny Happy Canyon AVA. Fruit from both vineyards yielded less than a ton per acre (~1-2 Lbs per vine), was gently fermented with partially extended skin contact, and raised in 50% new 300L French Oak barrels. [about 150 cases produced]
French Books 2014

(This was not intentional, but I'm just realizing that we have a little French vs. Italy theme developing here, and I'm just gonna go with it…)

Cabernet Franc clearly has its home in the country of France (which informs the title), but my love of it is inspired by the late-great "father of Amarone" Giuseppe Quintarelli; so it follows that this wine plays on friendly side of which Cabernet Franc is capable when grown in a warmer climate and allowed to ripen properly. French Books is an unapologetically BIG, ripe and elegant, and pleasure-focused beverage (…no, no more Cucinotta / Air France outfit references – or Jamie is gonna take spelling and punctuation corrections to a new level – and anyway, we must mind that this is Cabernet Franc, and thus will reward patience if either cellared for several years, or decanted for 24 hours if you're planning to rob the cradle). Grown near the Happy Canyon AVA of the beautiful Santa Ynez Valley along with Petite Verdot, which is also represented in a modest dose, and which is turning out the other shining star of this particular area (sadly, there was only enough fruit to make 65 cases of this lovely story).

Food: Oxtail Stew; good Bolognese; creamy cheeses & grilled olive bread; Vietnamese food (chill slightly).

Music: Anything from Django Reinhardt or Paolo Conte; Beethoven Piano Sonata #16 Adagio Grazioso.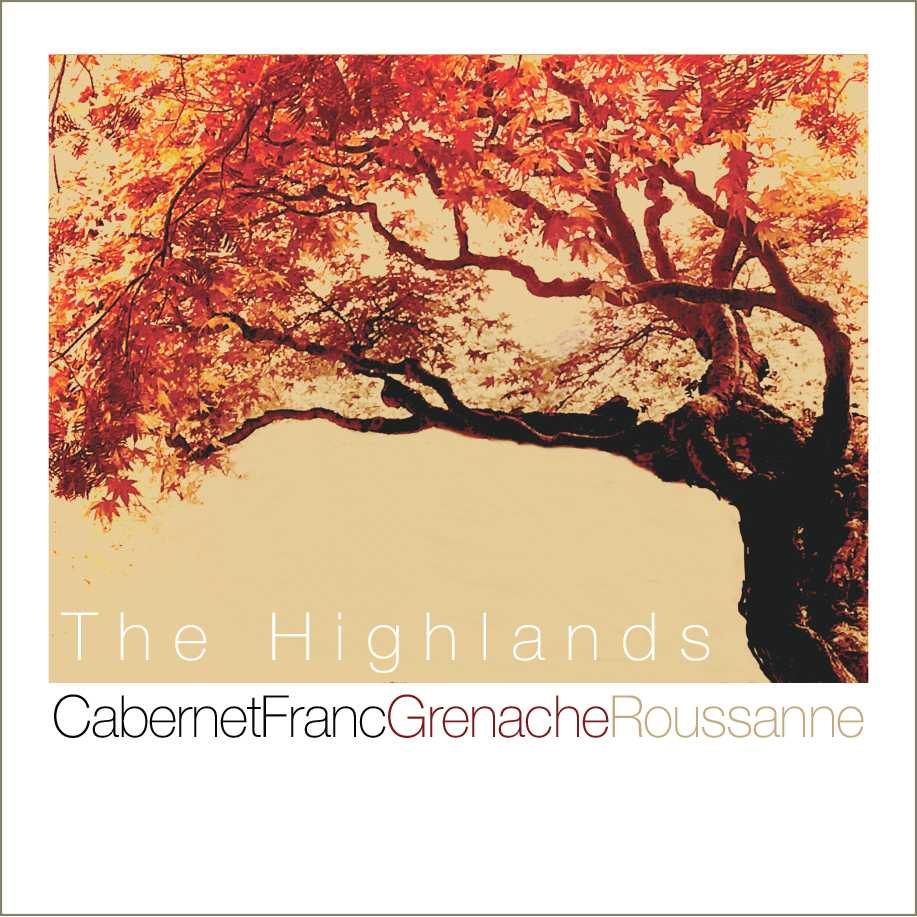 ---