Rosé
The color Pink in wine carries an expectation that it will be an easy, uncomplicated, and quick experience, and the hope that it will be fun and lovely – like a one-night stand.  Each of the Rosé wines we have made is lovely, but they are the sorts of fascinating creatures that warrant one's serious attention and want to be savored and revisited frequently.  They are also fun in that each of them came to being through a completely different process and make up – but always complex, never conventional.
Vintage Notes
2021 Amour Fou

I'll be honest that making rosé was an idea, which despite Johnny Parker's years of urging, I simply
rejected. Because, who would take it seriously? Of course, I fell in love as soon as we started in 2010,
and the rest is history. 2021 Amour Fou (aka l'étrange canard) is an exercise in opposites, 2020 Amour
Fou is pandoramically aromatic (which is to say we're not even gonna try to find the thousand words
needed to describe this heady beverage's wild fragrance profile) but comes across with the confidence
of a calm morning lake once it enters your mouth…smooth devil! Easily mistaken for a lively red wine if
blindfolded at room temperature (and quite lovely that way), a medium chill brings out Amour Fou's
personality and full spectrum of (food-)versatility.

Food: Anything goes…

Music: Shabop Shalom, Devendra Banhart \\ Amour Fou, Vetiver \\ Peggy Leg, Terry Allen \\ My Old
School, Steely Dan \\ Ojos Del Sol, Y La Bamba \\ Humpty Dumpty World, Ry Cooder
2020 Insouciance

If there is such a thing as raunchy elegance (and I think there is because I've heard Stevie Ray Vaughn and early Jack White), Insouciance has it in spades and with such nonchalance! Hard to tell because our rosé wines are usually co-ferments of multiple varieties that stretch over a long period, I suspect that Petit Verdot (often a monster as a red wine) may be the chief culprit in this because it shows us signs of these qualities early in the red ferments. However, with six other components (Grenache, Syrah, Roussanne, etc) who are equally influential, we just don't know – personally, I find a good mystery thrilling! In any case, given the exuberant fragrance range and charming textural qualities, we have now classified our rosé wines to the "essential beverage" category; it seems many of you have as well, and sadly, Insouciance is scarce…grab it while it's here!

Music: Well of course… 300MPH Torrential Outpour Blues, Ball and Biscuit; The White Strips \\ Fancy; The Kinks \\ Honey Bee, Lenny, Leave My Girl Alone; SRV \\ What Is And What Should Never

Food: anything you want – it's Sanguis rosé, bring it!
2019 Gypsy Soul

Is a wild-at-heart, a seductive, lovable creature, full of feisty charm! If a girl: red hair, green eyes, and freckles, probably wearing a polka-dot dress with matching headband; if a boy: also red hair, green eyes, and freckles, more classic boyish dress, and a Peaky Blinders style cap. Gypsy Soul's itinerant spirit and layered depth are the product of the gateau-like process by which it was made, extending its cool fermentation several weeks to reach dryness …high risk winemaking always returns the loveliest outcomes! Syrah, Grenache & Roussanne, with Cabernet Franc and Petit Verdot (adding the freckles), raised in a well-seasoned 500L, and stainless steel barrels for about 15 months.

Food: German, Mexican, Hungarian, or Chicago foods. That means pork in a million different renditions; tacos al pastor are top of the list; also, San Francisco Dim Sum, especially soup dumplings (even the frozen ones from Trader Joe's are great)

Music: the entire Django Reinhart Anthology; West End Blues, Louis Armstrong; Lenny, The Sky Is Crying, SR Vaughn; Simple Things, Stephen Yerkey; All Your Faithless Loyalties, 2Gs
2018 Amour Fou

Such darling folly, like young love (or how we choose to remember or fantasize about it)…The composition here is also a bit like that time – there is so much going on, it's hard to know who or what we are, or where we're headed; but it's exciting, fun, and generally delightful…confusing maybe, but never boring or bland.

Food: well, you're young, so a hamburger and fries, or if you happen to be in England or elsewhere they have it, fish & chips with tartar sauce for the fish and malt vinegar for the chips.

Music: Hang Loose, Alabama Shakes; Kissing My Love, Bill Withers; On A Desert Isle & Jungle Lullaby, C.W. Stoneking; Amour Fou, Vetiver; Comes Love, The Wood Brothers; I'll be your Baby Tonight, Bob Dylan; Time Is On My Side, Stones
2017 Superleggera

¡¡¡¡¡¡SÚPERLEGGERAAAAAAAAHHHHH!!!!!!

Employing traditional methods of making pink wine, the skins of red wine grapes are allowed contact only just long enough to impregnate the young juice with a lovely pink hue and almost none of their weight, producing this lovely wine of depth, exquisite lightness and ethereal vibrancy. Syrah forms the foundation, supported by both Petite Sirah and Petit Verdot (both of which turn out to be ideally suited for Rosé), a little Grenache and Roussanne, the combination of which produce a ridiculously flamboyant and playful range of aromas and the kind of richly textured mouth-feel and subtle acidity that makes it a consummate partner for just about any type of food.
2016 Souplesse

The French word for "flexibility" was long ago adopted by the cycling community: possessing Souplesse means that a cyclist has an impeccably smooth style – the natural position on the bike, the effortless pedal stroke, the facial expression all are a joy to behold. So it is with this pink beverage – lovely, stylish, and goes down so effortlessly. As usual, we do a fair bit of experimentation and don't really keep track of much when it comes to making rosé because riding without using the breaks is a thrill – as the late great Mario Cipollini said about descending dangerous mountain roads "se freni, non vince!"

Food: Anything you want, but especially well made fish & chips, and most anything fried.

Music: Baaaby – Mark Farina; Watermelon Man – Herbie Hancock; Me and Timothy Leary – Pilote, Slowly – Max Sedgley, the Camera – Filmotheque; Cold Nights And Rainy Days – The Electro-Acoustic Space Jazz & Percussion Ensemble.

Details: We made three separate lots of Rosé in 2016: 'Ginger' consisted of Syrah, Roussanne & Viognier, 'Orange Gina' of Petite Sirah, Petite Verdot, Cabernet Franc and Grenache, and 'Miss Cleghorn' was Chardonnay fermented on its skins and then raised in a red wine barrel, which added lovely pink highlights to her natural orange hue. All three smelled insanely delicious on their own, and are even better as this final composition. [50 cases]
2015 Sprezzatura

Given our rather "serious" starting perspective back in 2004, making Rosé still feels funny. And though they have a serious side, having fun is exactly the point – both making and drinking them. Each of these has come about through a completely different process – always with a "why not" approach; thus the wine's title…only Italians would have a word for the concept of "studied carelessness" (what Schadenfreude is to the German, Sprezzatura is to his brothers to the south, whom he so admires and would love to – but sadly can not – emulate).

Food: I love fried, and/or greasy things with these wines. So a fritto misto, or calamari, or the Friulian classic "Frico" …google for recipes (they seem to have gone viral), along with a salad of spicy greens (arugula, mizuna, watercress) and lots of lemon and pepper.

Music: "La Strada", Giorgio Gaber; "L'attentato a togliatti", Francesco De Gregori & Giovanna Marini; "Genova Per Noi", Paolo Conte; "Nettie Moore", Bob Dylan; "Old soul", Flat Duo Jets (a whopping 27 cases).
2014 Unretouched

Something about Rose reminds me of the Vargas girls and the early days of erotica (what was it that the supreme court justice said: "hard to explain the difference between erotica and pornography, but I know it when I see it" – this is the former) – Unretouched is innocent but seductive. This bottle is like opening an unexpected present of lovely rose petal, citrus oil, and cool mountain meadow fragrances, and whatever is in that package fulfills all the expectations we might have of a warm summer afternoon in the cool woods.

Food: Everything. …best something greasy, hamburgers for a late weekend lunch would be great, if its dinner time already, Chinese would be unbeatable

Music: Early Velvet Underground, later some Ravi Shankar and later yet, the Flat Duo Jets or Sleepy Le Beef's "All The Game"
2013 Pearlene Deluxe

Pearlene Deluxe: It's still early, and still cold in many parts of the country and we assume that you might already be thinking about afternoons on the old patio and listening to the birds chirping while grilling something and getting a little tipsy. We have found our peace with the fact that we are within the group of your enablers for at least the last portion of that plan and thought that we might as well make it as user-friendly as we possibly can. This year's Rose (or "Rose Wine" as the TTB makes us call it) is named Pearlene Deluxe. Pearlene is a certain lady from the South. She is said to have the rosiest of dispositions with a smile sweeter than honey, and is reputed to be accommodating in the classiest way imaginable…you might think of having your way with her, but she will most likely have hers with you if your not careful.

Food: Hot dogs (good ones) with mustard and ketchup, and sauerkraut; or roasted sea bass with sautéed greens (like chard); or whatever you feel like grilling – Lobster, scallops, Tri-Tip.

Music: Terry Allen's "Feelin' Easy" would be a good starter, Sharon and James Brown cranked way up to share some happiness with your appreciative neighbors (offer them a glass and tell 'em they're welcome).
2011 Twinkle

Funny, right? It is! In 2011 we made a bit of Rose, mostly for the fun of it, and in certainly a very unconventional manner. When you stick your nose into the barrel's window to the world, (which is commonly and unceremoniously referred to as the bung hole) you can't really see what you're smelling (not because your nose is blocking the way, but because its pitch dark in there – no telling what color the stuff is). So one day as I was topping all the white barrels, I kinda lost track of where I was and stuck my nose into this one barrel's window-to-the-world-hole and what came at me was sensational. It didn't smell like any of the other white barrels – because it wasn't, it was that one barrel of rose that we'd made and I had all but forgotten about. I love it when shit like that happens – you think you know everything (including that rosé is silly) and there you have it-wrong! (again!) The response from all of you was so overwhelmingly overwhelming that we decided to make more in 2012.

Quite different from 2011 and every bit as charming – which is how I like it. I hope you do too!

60 cases produced (no big bottles – intended to drink youthful).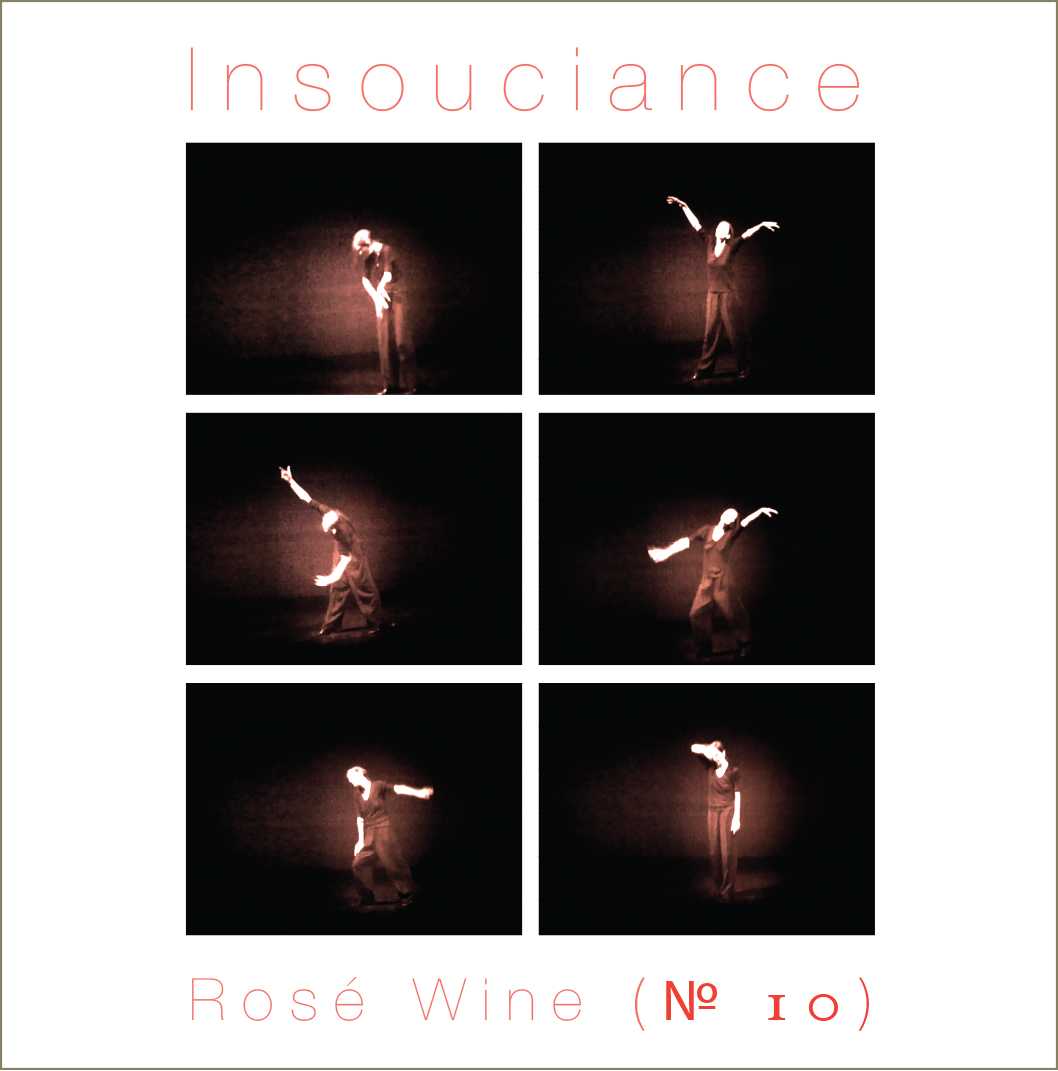 ---