Pilgrim / The Modern
Composed of the selection of Syrah and Syrah-based barrels that seem destined for the longest journey of evolution.  In most vintages, made up of Syrah from the Sta. Rita Hills appellation with support from varying degrees of Grenache and Viognier from Alisos Canyon, Pilgrim / The Modern are a wines of transparent depth and gentle strength, balancing old world character with the sunny disposition typical of a Californian.
Vintage Notes
2019 The Modern

The elegant masculinity, wry charm, and appetite for mischievious risk of a young Jean-Paul Belmondo come to mind when in thecompany of this 2019 edition of The Modern. My tasting notes say"if it were a meat, it would be venison – lean and pure". I love this wines' presence, liveliness, and persistence, all of which suggest that it will age indefinitely; though it is hard to resist drinking even inits current youth, where it convinces with ripe charm and theathletic demeanor of an elegant cyclist flying up an alpine ascent with the strength of a gazelle during the toughest stage of The Tour.

Vitals: John Sebastiano and Kimsey vineyards Syrah, complemented by a trio of Grenache, Viognier, and Roussanne from Watch Hill, all of which were initially co-fermented in a variety of combinationsand later assembled into this final composition after lengthy lees contact and a two-year deep-sleep in seasoned 300, 400 French oak and stainless barrels.

Food: well, venison (a lean steak would work too), seared rare-ish, sauteed swiss chard with a ton of olive oil and lemon and a little garlic, and smashed potatoes sauteed in lots of butter \\ Alternately,any old north-African tagine with all those spices \\ or Yotam Ottolenghi's delicoius cauliflower fritatta with smoked paprika

Music: Houses in Motion, Talking Heads // Automation, KGLW // Within You, Without You, Sonic Youth // Tenere Taqqal, Tinariwen //Al Birwa, Anouar Brahem // Minimum Brain Size, KGLW //Al Hassisi Terei, Songhoy Blues // Dofana, Ali Farka Toure // Islegh Taghram, Tinariwen // Within You Without You, The Beatles
2018 The Modern

Syrah from our coolest vineyard, co-fermented with a dash of Petite Verdot produce an inky dark liquid of brooding character, a kiss of Viognier provides the balance of a broad, sultry smile, and the generous inclusion whole clusters during native fermentation maintain a beautifully layered transparency.

The Modern is the purest expression of Syrah we make each vintage. This is Elliot's favorite Sanguis wine ("ever"). It reminds me very much of an early 90s Syrah that Steve Edmunds made from Sonoma's Durrell Vineyard (which,
like the John Sebastiano vineyard, is a site more famous for Pinot Noir); a confidence inspiring bottle I got to enjoy many years before we started Sanguis, and which served as one of my inspirations to make wine in the first place. (thank you, Steve for helping to get me into a world of trouble!)

Food: Chinese tea-smoked duck, or a root-vegetable cassoulet (see Café Boulud cookbook)

Music: September, James Brown (with the Louie Belson Orchestra); Doomsday, MF Doom; Atoms for Peace, Thom Yorke; True Dreams Of Wichita, Soul Coughing; Her and I, King Gizzard & The Wizard Lizard; Above The Clouds, Inspecta Deck & Gang Starr; Never Catch Me, Flying Lotus
2017 The Modern

I love this 2017 Modern because, like contemporary architecture, which is made beautiful by the purity and warmth of natural materials handled by expert craftsmen who create comfortable functional spaces in which body and mind feel at once at home, it gives off an impression of simplicity through clean lines but upon closer attention reveals that it is anything but.

Entirely constructed of Estrella-clone Syrah from two ends of the Sta. Rita Hills and a sprinkling of Viognier – Native-yeast fermented with 40% whole cluster inclusion and raised in large neutral barrels for about two years, it is as pure an expression of my favorite Syrah clone from my favorite Syrah area (…I guess that's terroir…) as there can be.

Food: yeah, a roast chicken – not one of those janky ones from Whole Foods; one that you would get from a Paris street vendor with those potatoes that are soaked in the drippins (that's how they spell it in the southern part of Paris)

Music: Houses In Motion, Talking Heads; Clavel del Aire, Juan Llossas & Internationales Deutsch-Spanishes Tangoorchester; Trilhos Urbanos, Caetano Veloso; Walk on the Wild Side & Oh! Sweet Nuthin', VU; Souverain, Andrew Bird

Less than 100 cases were made by caring hands in our humble bodega on the east side of Santa Barbara proper.
2016 The Modern

I was going to write something a little more poetic, but when I opened a bottle for inspiration what came out was, "holy shit, this is raunchy, pure sensual energy" – dark, mysterious, soft yet firm, and moving like some kind of dark animal from the jungle that nobody ever hears coming until it's too late…

Mostly Syrah from that Sta. Rita Hills vineyard, John Sebastiano, with a little co-fermented Viognier from Watch Hill and a small dose of Petit Verdot from one of our favorite sites just outside of the Happy Canyon. Native yeast fermented with a high percentage of whole clusters, and followingly raised in large seasoned French oak vessels under extended lees contact for some 26 months.

Food: Pretty much whatever you feel like. Something vegetarian involving mushrooms and pasta will work just as well as a juicy ribeye or, for that matter, some great lakes Walleye in a buttery preparation with young potatoes…even just the young potatoes tossed in butter, salt and lemon with a soft-boiled egg will work.

Music: a tribute to the ever-changing David Bowie – Velvet Goldmine; Oh! You Pretty Things, Wild Is the Wind (Changes Two); The Width of a Circle, Kooks, Eight Line Poem, and Cygnet City (Bowie at the Beep); Sweet Thing (Live); and Seu Jorge covers of Life On Mars and Lady Stardust from the Life Aquatic soundtrack.

Just 175 cases were made by caring hands in our humble bodega on the east side of Santa Barbara proper.
2015 The Modern

Pure as the clean lines of a well designed modern building, behind which there's no place for imperfections to hide, everything in The Modern is about purpose and determination. I love its timeless style whose fresh energy and transparency betray its tremendous depth: Steve McQueen's eyes fixed on a point in the far distance that holds the promise of an elusive freedom as he pulls back the throttle with a wry smile that says confidence in the face of adversity. The journey there is that fleeting freedom.

Details: Our beloved Bien Nacido block (romantically named #41) ripened this year's minuscule clusters in such a way that we were able to pick Syrah at an optimal ripeness level, giving The Modern an almost Barbaresco-like acid-tannin balance along with the typical firm richness and intensity this vineyard produces for us. Fermented on native yeasts with about 35% whole clusters providing earthy-savory notes, and small amounts of Grenache and Viognier adding aromatic lift, The Modern was laid to rest in large seasoned French oak barrels for 26 months before bottling in February 2018.

Food: Simple works here – charcuterie, semi-firm cheeses like Pecorino Sardo. A combination would work: Thinly sliced Bresaola dressed with a bit of an assertive olive oil, a drizzle of lemon and plenty of pepper, topped with wild arugula and shaved pecorino or reggiano, a bit of toasted olive bread and you have a joyful evening (with minimal clean-up).

Music: Cuttooth, Subterranean Homesick Alien & There There, Radiohead; At Least That's What You Said, Sky Blue Sky & Misunderstood, Wilco; Eyes Closed, Cashmere & Since You Asked Kindly, BadBadNotGood; Pools, Steps Ahead; Levo (Club Edit) Recondite
2014 Pilgrim

Naked and confidently proud of it. Legendary designer, Massimo Tamburini, is responsible for a motorcycle built by the Italian brand MV Agusta, called the "Brutale". It is one of the most beautiful machines ever built and considered 'the mother of all naked bikes' – racing motorcycles without fairings, behind which imperfections of mechanical design are usually easily hidden – everything is exposed, no room for flaws. Syrah that isn't raised in new oak is not wearing any clothes either. It is as pure of an expression as the statue of David is of the male body. I love Syrah in its purest form and we only bottle it as 100% un-oaked if it has the body you'd want to see in its birthday suit. Like slicing through a canyon road on the Brutale, taking the 2014 Pilgrim for a spin in a proper glass is as much fun as you can have without clothes on! There is depth, muscle, velvet texture, and bright notes like a Duke Ellington arrangement – I love this wine as much as I miss riding that motorbike on a warm day!

Food: Something elegant and substantial of your choice.

Music: Ry Cooder – Dark Is The Night, Paris Texas, Drive Like I never Been Hurt. Duke Ellington – Mood Indigo, Tenderly. Band Of Skulls – Close To Nowhere; BadBadNotGood – Velvet, To You, And That Too; Paul Heckel – Floating; Kamasi Washington – Isabelle; The Police (yes, the Police) – Shadows In The Rain; The Beatles – Within You Without You

Details: All cool climate Syrah with the majority from Sebastiano vineyard in Sta. Rita Hills and a small contribution from Bien Nacido vineyard, along with contributions from Watch Hill Grenache and Roussanne, fermented on native yeasts with 40% whole cluster inclusion, and raised in a broad variety of seasoned French Oak barrels for a little over two years. Approachable now with a 24 hour decant, and likely to evolve 10-15 years.
2013 Pilgrim

Bossman's artistic brother, 2013 Pilgrim is full of a vibrant poetic energy, has the body of an old school Olympian, and is probably as close to true Northern Rhone Syrah as we will get in California. His effusive aromatics recall fields of dried flowers, cured meat, olive tapenade, and toasted bread holding up a sea of red cherries and blackberries. He moves swiftly with the elegant confidence of a middleweight prizefighter, never concerned of the win, accepting it as his responsibility, and with all his youthful heart, thanking the guy in the other corner for giving him a proper challenge.

Food: Either give him a proper companion with something quite elegant, or else let him shine through a very simple meal. If the former: Maybe the Hanger Steak or the Braised Short Ribs recipes from The Café Boulud cookbook, or the Slow-Cooked Lamb Rack recipe from Sean Brock's Heritage cookbook. If the latter, pizza or pasta: Fettucini "Alfredo", simple Spaghetti with chick peas, garlic and herbs (Franny's cookbook), or cauliflower, garlic and Kalamata olives roasted in the oven and tossed with Linguine and some fresh herbs – either served with grated or shaved parmesan and accompanied by a salad.

Music: The What? (if you like old school hip-hop); otherwise Maria Callas singing Verdi, Puccini, or Donizetti Arias, or mid-60's or early 80's Miles – they're all the same…modern poets!
2012 Pilgrim

The brown-eyed boy in Coelho's book: playful, completely unfearful, naïve and passionate, but not the least bit foolish in his pursuit of both meaning in, and the love of his life. Determined but tender and full of a mighty, calm energy, he is equally at home as sheepherder, the shop apprentice serving his master loyally as he bides his time saving his money for the long journey ahead, and finally in the trade of alchemy as he works to understand that secret of life and earn his love's love – a pure soul clad in a graceful body and sparkling eyes.

Food: If you can get it, lamb cooked in a pit, like they traditionally do on Summer Sundays spent with family and friends on the Island of Gotland, Sweden, together with non-Swedish fixins: hummus, tzatziki, a salad of ripe tomatoes, and a salad of those extra large Italian white beans, and (mild !) chimi-churri.

Music: "Evening Breeze" from Tsegue-Maryam Guebrou; "Satisfied Mind" the Justin Vernon version from Eau Claire Memorial Jazz Vol. 1; maybe some more Miles Davis…"Sanctuary"; much of Alan Lomax's Southern Journey recordings, especially No.'s 5&6; Maria Callas' "March of the Berbers" and "Bellini: La Sonnambula – Compagne, Teneri Amicic…Come Per sereno…Sovra Il Sen" (one of the most incredible performances ever, but careful: in the end of it, there's one of those glass-breaking notes, and we can't have any of that glass-breaking business); Bob Dylan's "Highlands" …that's a lot of music, but you'll need it …it's a long evening in the summer and you can sit out there the whole night eating and drinking this elixir, in Gotland Sweden, where it doesn't get dark…and even if that's not where you are, and it's a different time of year, and you're eating different food, you'll want to make this last a while. [Syrah – about 120 cases produced]
2011 Pilgrim

Give this searching man 10 or 20 minutes (in the glass) and he will tell you another story from the many that have filled his path. Determined and brooding, and bursting with a forceful energy at the core, he needs a patient audience to open and volunteer the depth of his character, which is cool and dark like that of an alpine lake that has been fed by the streams from the peaks above for ages.

Food: If you're feeling like a "man's meal", this is your friend, but that's not a requirement. In a way, the wine comes before the food here and even a good slice, or just some charcuterie and hard cheeses, maybe a few toasted walnuts and good bread and olive oil will do.

Music: Andrew Bird's "Carrion Suite", and Shankar's (not Ravi, this is a different guy) "Ragam Tanam Pallavi Talam: Mahalakshmi Tala – 9 1/2 Beats"

Ideal temperature: Just above cellar temp – low 60s to start

Decanting: Yes, always a good idea, if possible. Several hours would be best, but even 20 minutes does wonders.
2010 Pilgrim

The last of the 2010's – probably my favorite vintage to date, so this is bitter sweet.

Pilgrim is essentially the third wine (following 2008 The Prophet, and 2009 Some Poets) made entirely from fruit grown in our Bien Nacido block, planted in 2006. However, we had to pick so late in 2010 that there was no Viognier to be had to co-ferment; so this is even more dark and brooding than the previous two. Instead, we were able to use a higher than normal percentage of stems in the fermentations, adding a different sort of complexity.

Pilgrim is thoroughly representative of 2010 – open-knit, racy, sexy, and impeccably balanced, the way it came off the vine – there was nothing to be done as a winemaker to bring about improvement, other than patiently waiting for this wine to complete itself in the barrel (with only a single racking).

While Pilgrim has that loose-knit structure of the 2010 vintage, I expect it to age as long or longer than its 2008 and '09 counterparts.

Note that we have changed the appellation on all of our labels from the very generic 'California' to (the only somewhat generic) Santa Barbara County appellation – owing to the fact that since 2009/10 we grow the raw materials in custom-planted vineyards where we hold long-term leases, all of which are located in the county. And because we believe that Santa Barbara county is one of the world's optimal growing regions, capable of consistently achieving greatness.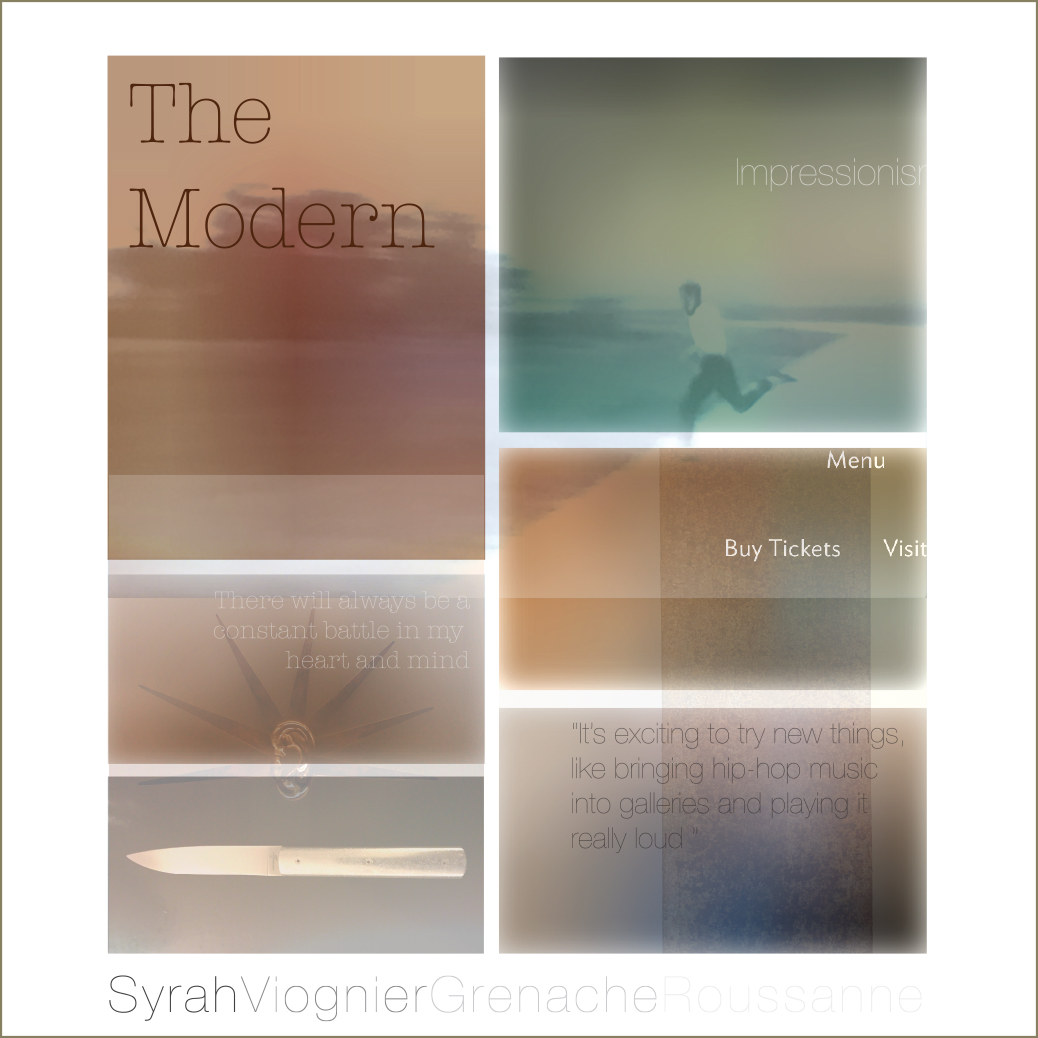 ---