Bossman
Inaugurated in 2005 and returning as a permanent member of our annual cast of characters, Bossman is composed of those Syrah barrels that embody the spirit of its title.  Always a Syrah-focused composition with various supporting components whose ratios change with each vintage to produce consistency of the signature Bossman character – dark, brooding, with an elegant authority and manifest strength.
Vintage Notes
2020

What it is: Predominantly brooding Sta. Rita Hills' John Sebastiano and Donnachadh vineyards Syrah fermented, co-fermented with lovely Watch Hill Viognier, and 60% whole clusters.

What it's like: The determination of people who evidently know exactly what they intend to do and then do it is
both fascinating and annoying, such as this wine, which pretty much told us how it wanted to be made…"fine!
whatever, it's fine! you can be such layered generosity! Such a bossman, driving your Studebaker, smiling and letting the phone ring. You're also honest, and kind, so I can't argue with you…

Backstory: The young Francois Truffaut was a big fan of Alfred Hitchcock, who was viewed merely as an
entertainer at the time. Truffaut approached Hitchcock about doing a two-week long interview from which he made a book that highlighted Hitchcock's cinematic genius and helped to establish his well-earned stature as a serious film-maker. 2020 Bossman is an homage to both men (who remained close friends to the end…the original bro-mance?).

Food: This Bossman is both energetic like Truffaut and authoritarian like Hitchcock, so classics like Boeuf
Bourguignon or Coq au Vin!

Music: Secret Love, Ry Cooder \\ The Peacocks, Bill Evans \\ An Arc of Doves, Brian Eno \\ Le Tourbillon,
Georges Delerue \\ Dream Gypsy, Evans & Hall \\ If I had my Way, Rev. Gary Davis \\ We'll meet again, Cash
2019

A character of force with an uncompromising resolve for individualism and a passion for all things beautiful. If you were to walk on the asphalt paths that lead into the Portland Rose Garden after a hot summer afternoon's brief cloudburst and took a deep breath, you would be inhaling two of the major components of this wine…further good news is that there are so many other olfactory layers as to make continuous inhalations irresistible.

Vitals: Raised for 27 months in 70% new / 30% seasoned 400, 500, 600L French oak, the combination of John Sebastiano and Kimsey vineyards shows the Santa Ynez valley's riveting range of Syrah's personalities, from the very elegant to the most powerful, which are further nuanced by small contributions from Watch Hill Grenache and Viognier, and Happy Canyon Cabernet Sauvignon to create a vivacious liquid authority…an homage to Emerson. (175 cases produced)

Food: Red meat seems the go-to for substantial reds but I'd steer you toward more plant-based choices, especially earth-toned dishes involving mushrooms, beans, roasted beets…

Music: Dark is the Night, Ry Cooder; Space Cadet, Kyuss; Bosses Hang Pt. 1, Godspeed You! Black Emperor; The Wind Cries Mary, Hendrix; In Loving Memory, Gabriels; I Contain Multitudes, Dylan; Alle prese con una verde Milonga, Paolo Conte; Rock'n'Roll Suicide, Bowie (David Live)
2018

Predominantly Syrah from Sta. Rita Hills and Alisos Canyon with a support cast including balanced measures of Viognier, Grenache, and a pinch of Cabernet Franc, raised with patience for 27 months, in a combination of 400 and 500L new and seasoned French oak and Acacia vessels.

Both a man's, and a ladies' man, 2018 Bossman carries himself with a steady resolve, wrapped in understated elegance, expressing a contagious mix of truth and whimsy through confidently succinct poetry. Of the Syrah-based wines we made from the 2018 vintage, Bossman, as usual, has the most of those smoky black tea, pepper, and seductive animal musk qualities that I love. A dark and brooding personality with a bright light shining through, like brilliant rays penetrating the forest's thick canopy after a rain to lift mysterious aromas from the damp forest floor. Predominantly Syrah from Sta. Rita Hills and Alisos Canyon with a support cast including balanced measures of Viognier, Grenache, and a pinch of Cabernet Franc, raised with patience for 27 months, in a combination of 400 and 500L new and seasoned French oak and Acacia vessels.

Food: Whatever they eat in Minnesota…probably hard-boiled eggs…just kidding. Two pasta recipes from Franny's cookbook come to mind: Maccheroni with Pork Sausage and Broccoli Rabe, and Spaghetti with Artichokes. Most grilled things of your liking will also be pretty ideal

Music: Sugar Baby, Po' Boy, I Contain Multitudes, Highlands, Series Of Dreams, Lonesome Day Blues, Someday Baby, Tweedle Dum & Tweedle Dee, Nettie Moore, Tempest, I'll be your Baby – all by the man who inspired the 2018 edition of Bossman; + Desolation Row, live in Japan, by My Chemical Romance; and It's all over Now, Baby Blue, by Bad Religion
2017

There is a lot going on behind those assertive blue eyes, looking straight at you with a focus that just about removes the clothes from your body. If a car, this is the 1993 Porsche 911 (the 964, as it is known by those who know these things). You can drop all that cash on a nowadays, much faster, 911-Carrera-4S-turbo or similar ride, but if you want to feel something, the car that provides more purity and raw thrill is that '93…or this 2017 Bossman (if it were a car).

Powered by 383-clone Syrah from an always-windy*-always-mystery-producing north-facing block at John Sebastiano, co-fermented (about 30% whole cluster) with dollops of Viognier, Petit Sirah, and Grenache and lovingly raised for 26-ish months in a combination of new and seasoned large French Oak and Acacia barrels.

Food: Tacos al pastor would be ideal; or tea-smoked duck (with plum sauce and scallion wrapped in those paper-thin Chinese rice-tortillas), or some pork-belly sliders.

Music: Growin' Up (live in Dublin version), "The Boss"; Empty House, Delta Spirit; Fare Thee Well, Oscar Isaac & Marcus Mumford; Love Me, Flat Duo Jets; Change, Blind Melon; Narrow Escape, Ray Lamontagne; New Saint Jude, Andrew Bird
2016

Cool under pressure and invariably focused on results, yet always cognisant that the journey is more important than the destination, and that getting there in style is the only way.

If 2016 Bossman were a person, he would be the kind of fella who exudes the unshakable confidence that nothing is impossible and who possesses the generosity and wisdom that sharing counts for more than having – I love that man! Composed of roughly equal parts Syrah from Bien Nacido and John Sebastiano vineyards, complemented by lesser amounts of Petite Sirah and Grenache, and further complicated by a dash of Viognier and Roussanne, Bossman underwent a long slow fermentation for gentle extraction of its impressive color and substantial tannin structure, and was then allowed 27 months in large French oak barrels (one third new) to stretch its legs, fill out its frame and evolve the crazy aromas and masculinity we've come to expect of Bossman.

Food: Something assertive but it doesn't need to be meat. Great pizza is a big red's best friend; If meat, I'd go hangar, flank, or Ribeye, grilled with papas bravas and roast vegetables.

Music: Stolen Moments – Oliver Nelson; Blue 7 – Sonny Rollins; Sweet Thing / Candidate – David Bowie (David Live!!!); One cylinder – Lou Donaldson; The Man I Love – Don Shirley
2015

I love the feisty nature of this wine. The 2015 Bossman is an assertive yet elegant fella, full of athletic strength and stamina. The natural intensity of the year's Syrah prompted a generous inclusion of Viognier, a little addition of Grenache, and a higher percentage of whole clusters during fermentation. The combination of these creates a sensational aroma profile that recalls one of coming home to a berry cobbler baking in the oven after a stroll in the dark forest. The Bossman's fine grippy tannins are in a beautiful equilibrium with his intense volume, and make him the ideal companion for a meal of substance and sophistication.

Food: Not Sushi

Music: September Song – this is early James Brown with the Louie Bellson Orchestra & Oliver Nelson – epic! (and to be heard at an appropriate volume); and "anthemic" songs like Springtime – Annuals; Fugitive – David Gray; After The Bombs – The Decemberists; After Eliot – Johnny Flynn

Details: Majority Syrah from cool climate sites, co-fermented, and/or later combined with Petite Sirah, Grenache and Viognier, fermented with about 35% whole clusters, and raised for over two years in large format French oak and Acacia barrels 25/75% new/seasoned. [about 200 cases produced]
2014

All of the wines from the 2014 vintage possess remarkable elegance. In the case of Bossman, his combines with a core strength that comes from discipline and practice, like Miles Davis' fearless leadership of his band (and audience) into always new, often risky territory, while brightly and weightlessly soloing over the mysterious landscape he just created. If this 2014 Bossman were a character, it would be Rutger Hauer's half-naked, rain-soaked, powerfully muscular body, tenderly holding that white dove on the rooftop, filled with fear and shedding a tear lost in the rain, in what is still Ridley Scott's best.

Strength, tension, whimsy, and restraint born from Syrah and Viognier grown in the cool Santa Rita Hills, fermented with 35% whole clusters on native yeasts, followed by partial extended maceration, lees stirring during malo-lactic conversionand, and then raised in large new French Oak barrels for about 26 months.

Food: Grilled & smoky, with a fresh component (maybe a little gem salad with dill) to balance the fat / oily components of whatever you're grilling.

Music: Like Bob Dylan, Miles Davis stumped the critics and upset the establishment by taking jazz in new directions every decade or so. My personal highlights from that journey are the 1966 live version of "So What", 1968 "Mademoiselle Mabry" from 1969 "Sanctuary" from Bitches Brew, Eighty-One (especially like this one because I'm moving in that direction and if I can be that snappy at that age, I'll be happy!) 1976 "Two Faced" from Water Babies, 1982 "Kix" from We Want Miles (things unfortunately went a bit off the rails after that…)
2013

An eccentric gentleman, like the men of early car racing – Confidently humble, determined and patient, smart, beautiful (but not in the Hollywood or GQ sort of way), generous…probably in his mid-fifties but not the sort of 50's that we'd find in a Viagra commercial and also not the Dos Equisman (though I like him very much). As a wine, this just about has it all – a dark brooding core enrobed by bright and vibrant energy and an incredibly generous manner. It is as pure and lively an expression of Syrah as we've been able to coax from nature and put in a bottle – beautiful now and promising a long interesting life ahead.

Food: A meal of substance and complexity with earthy flavors and some fatty/oily components for the wine to balance.

Music: David Bowie's "Sweet Thing" (from 2005 David Live album), Eight Line Poem (from David Bowie at the Beep …BBC recordings), Also Bowie's version of the classic "Wild Is The Wind" …Or Miles Davis
2012

From 1520 to his death in 1566, Suleiman the Magnificent presided over the apex of the Ottoman Empire, and guided it through its golden age of artistic, literary and architectural development. This guy was something: not only did he lead his armies into the fiercest battles personally, expanding the empire west to Austria and east to Algeria, he instituted major changes related to society, education, legislation, taxation and culture, which remained intact for many centuries after his death. Suleiman was also a distinguished poet and goldsmith. Inspired by this, we borrowed his his insignia, for this 2012 version of Bossman.

What is this wine like? The sweet scent of tobacco from the dark-skinned farmer's pipe mingles with aromas of the freshly turned earth and his horse's leather harness as he directs his plow with sure-footed stride and arms as strong as the roots of the heavy-laden cherry trees under which he works in silence and thought as the morning dew gives way to the warmth of the rising sun …that's what this wine is like.

General direction for Food that will work well with this bottle: suckling pig, roast duck with prunes and sweet potatoes – anything that involves fatty and caramelized components. Bossman's tannin structure will balance with these and his lively acidity will slice through them like a Japanese knife.

Music that would be a great accompaniment for this bottle: Wayne Shorter: 502 Blues, Infant Eyes, and Speak No Evil.
2011

The re-incarnation of its 2005 predecessor, it represents many of the things I love about Syrah – that mysterious darkness, exotic and brooding characteristics, strength and smooth charm that only Syrah manages to combine into one package.

This warrants (a) some cellaring or a thorough decantation, and (b) a serious meal – yes, grilled meats are always the easy candidates, but for those less inclined to go that route, anything earthy will do – roasted root vegetables, mushrooms, bean stews, other stews, a roasted chicken. The point is, these 2011s are interesting wines; reward them with something more interesting than a ribeye (maybe some venison – medium rare!)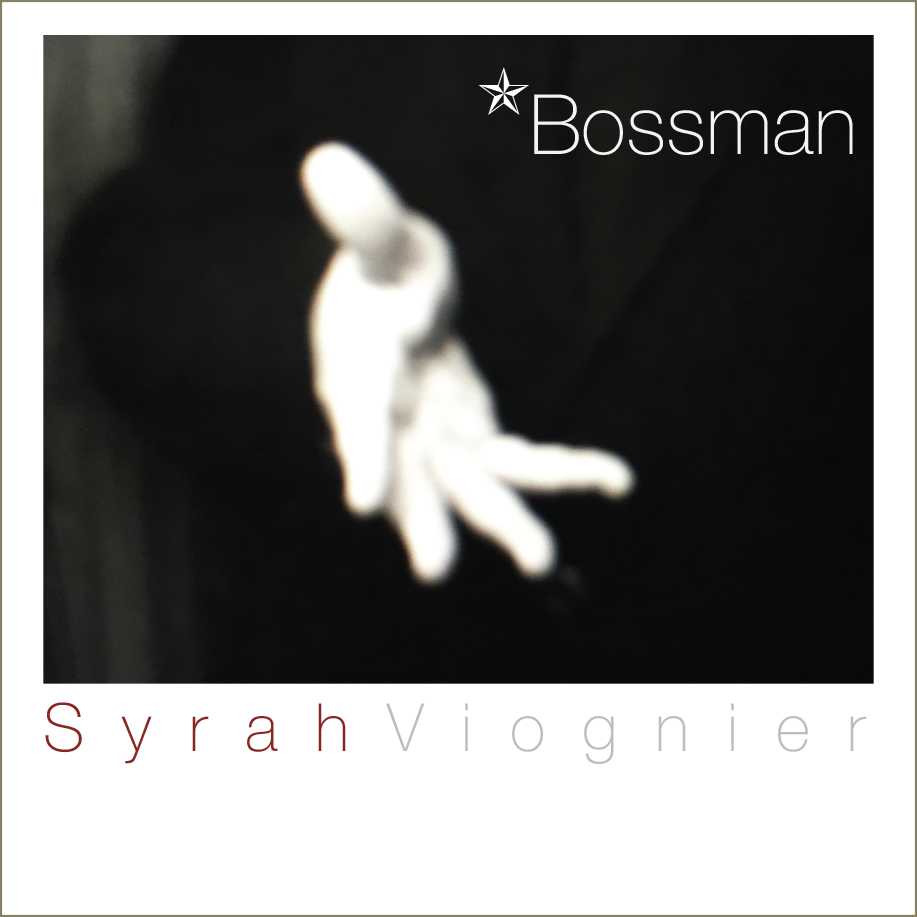 ---